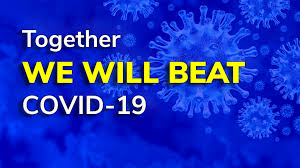 If there's one thing I learned about the pandemic novel coronavirus or the COVID-19, that's wrecking havoc all the over the world and victimizing everyone with little to none sign of attack, is that we can only defeat it together.
I urge everyone to stay at home as much as possible and pray that the government will make their move according to their right conscience and what's the best for their countrymen.
For my fellow Filipinos abroad and in the Philippines, let us all stay strong, do the right thing, criticize and follow, and never lose hope.
Kabayan, I'm looking forward to hearing you all safe and sound!
Laban, Pilipinas!